Our Doors

Are Open! Literally …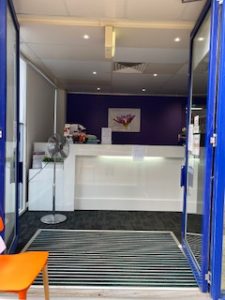 The
Federal Health Minister has confirmed that Physiotherapy services should continue and are encouraged to do so.

We are privileged to continue to provide this essential care to our community at this time. 
Our patients are very pleased to see the way we are implementing our strict
HYGIENE PROTOCOL.
We want everyone to be able to continue achieving great outcomes &
optimal Physical function. 
For your reassurance our Hygiene Protocol includes:
All Physiotherapists treat in TGS N95 Masks & all patients are required to wear a mask

 All Beds are hard surfaces only and sanitised before each patient

All patients have their temperature taken prior to all consultations & sanitise their hands

All patients undergo stringent screening process and are fully aware of our mandatory requirements and obligations. 

All staff are fully trained in hygiene & screening procedures and screened daily themselves
Everyone has been immensely co-operative & we wish to thank our loyal patients for their efforts
We appreciate your support and value your trust in our Professionalism
Warm Regards,
Gabriella Whittaker
& all our Dee Why Physio  Team : )
We are located:
17a / 4 Delmar Parade, Dee Why
Delmar is the first street in Dee Why on the right as you come over the hill from Brookvale. 
Easy level Parking right at our entrance in the Business Park. 
Please see our recent Posts: