24 Mar

Our doors are open! Literally…
We are here to help in these times,
no need to endure pain or injury! ……
or the
effects of stress on the body.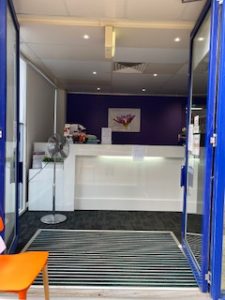 Our patients are thrilled with our diligent STRICT HYGIENE PROTOCOL. 
This protocol (outlined below) has allowed our patients to confidently continue to attend their Physio treatments to maintain well-being and best Physical function.  The benefit of managing ongoing physical issues effectively can be extremely important for general well being and managing the effects of stress.  Effectively managing ongoing  or acute Neck and Lower back issues which can be aggravated by the stress of these times, really is important.  An effective Physio treatment can improve well-being and reduce stress by relieving the sympathetic nervous system which surrounds our trunk and spine.  Our patients are extremely happy to be receiving our ongoing support, advice and treatment at this time.  Conversely, I am also immensely grateful for all our patients support and trust in our professionalism at this time. 
We continue to treat all patients with all presenting injuries and conditions
Our services are deemed essential by the Government to maintain physical function and provide rehabilitation after injury

We encourage our patients to continue to attend  for their well-being once screening has been completed.
Our EXACT HYGIENE PROTOCOL includes:
All Physiotherapists treat in N95 masks and disposable gloves

All Beds are all hard surfaces and sanitised before each patient

All patients undergo stringent screening process via SMS, phone call and at consultation of our mandatory requirements and their obligations.

All staff are fully trained in hygiene procedures and screened daily

Patients are required to wash their hands before and after their treatment

One patient is allowed in reception at a time. Our front double doors are kept wide open
The stress of these times can be wearing and we are here to help our patients.
I am looking forward to continuing to look after you during this process we are facing globally and locally. 
Warm Regards,
Gabriella Whittaker & All The Team at Dee Why Physio : )